Brush Country Groundwater Conservation District
Here are some links that you may find helpful.
NOTE: Use the back arrow in your browser to return to the BCGCD site from any of the following sites.
Click on any of the pictures below to open the corresponding map.
Please be patient while the map loads as some of the files are large.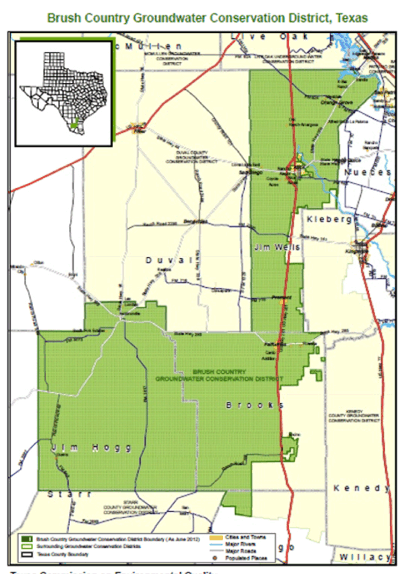 Brush Country GCD Boundary Map

MAJOR AQUIFERS

MINOR AQUIFERS

MAJOR RIVER BASINS

MAJOR TEXAS WATER RESOURCES

MAJOR TEXAS RIVERS
GROUNDWATER CONSERVATION DISTRICTS
© 2021 All Rights Reserved